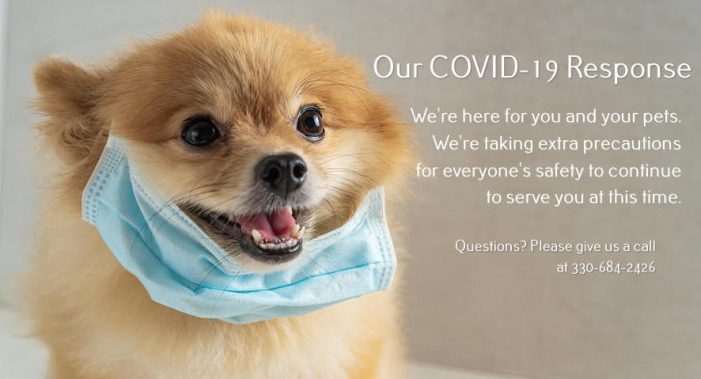 In order to keep in line with Governor DeWine's orders, and for the continued safety of our clients and staff :::
We now RECOMMEND everyone entering the building to wear some type of face mask or shield.
A 6 foot distance from others will need to be maintained while inside (as much as possible)
Limit to 1 person per appointment, unless further assistance is required.
(Please note: we do not have any masks available for client use.)
We are committed to serving you and your pets at this time, while continuing to keep the health of our clients, patients and staff a top priority. If you have any questions, please give us a call at 330-684-2426.
(updated on 6/17/2020 – please check our facebook and website for continued updates regarding our COVID-19 response. We appreciate your patience during this time as we work to provide a safe environment for you and our staff.)